If there's one thing guaranteed to drive our cortisol levels straight into the stratosphere, it's moving to a new place. Yes, people claim it's that bad, and there's a ton of research to back it up. So why not make things a little bit easier for your new tenant by welcoming them into a nice, clean, and cozy home? Scroll down to find out how you can make your rental property more welcoming for a new tenant.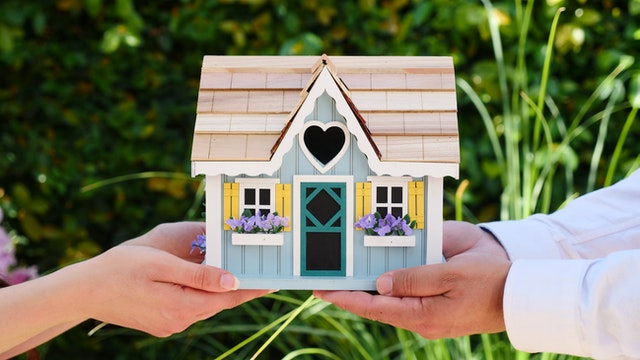 Keep the place spick-and-span
It is the landlord's responsibility to ensure a rental unit is habitable and move-in ready. So, after an old tenant drops the keys back, taking the time to thoroughly deep clean the home and freshen it up again before you welcome the new occupant is essential. Start by creating a detailed checklist that will cover the entire cleaning process – no cutting corners! For instance, potential checklist items may include:
Having the carpet deep cleaned.
Dusting all reachable surfaces and removing cobwebs.
Wiping dirt off curtain rails and window treatments.
Cleaning the appliances and air intake vents.
Testing light fixtures.
Replacing HVAC filters, and much more.
Of course, maintenance costs money, so make sure you consult with your accountant about the next steps regarding your finances and budgeting for cleaning and repairs.
Be certain that everything is functional
Bringing your rental property to a hygienic and presentable state also includes taking care of any needed repairs before the new lease starts. This might involve addressing anything from a hole or two in the wall, broken window locks or railings, cracked bathroom tile, to leakages, clogged toilets, and pest infestations. Next, walk every square foot of the place, checking for any signs of known environmental toxins, such as mold, paint dust, and asbestos.
The new tenants expect everything in good working order. So, make sure that all carbon monoxide and smoke detectors are operating and that all electrical, plumbing, air-conditioning, heating, ventilating systems, and elevators are functioning properly. If your unit is equipped with essential appliances and white goods, remember to test everything before handing the keys to the new tenants.
Finally, see that you replace what needs to be replaced. For example, if that outdated sofa has outlived the normal wear and tear, replace it with a new one that will appeal to prospective tenants.
Make cosmetic improvements
Another way you can make your rental property more welcoming for a new tenant is through some cosmetic improvements. Your new tenants will greatly appreciate a fresh-looking and nicely decorated home, which, in turn, will make them want to stay longer. So, be sure you're prepared to shell out if there's a call for painting and some decorating in your unit.
Choose cozy details for your rental
While on the subject of decorating, a nice personal touch here and there around the rental can really make your new tenants feel more at home. So, if you want to create a cozy, inviting environment for your new guest, consider incorporating some décor. Here's a list of simple things that make all the difference: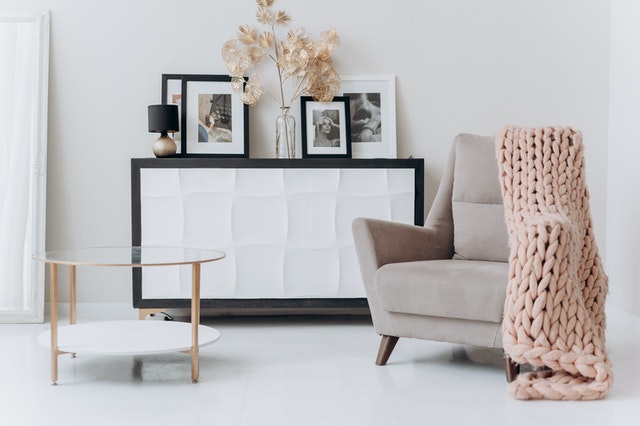 Artwork on the walls;
Fun welcome mat outside the entrance;
Vases with fresh flowers;
Fresh, colorful tea towels;
Board games and cards;
Extra cushions and throws on the couch;
A polka-dot tea set.
Include utility information
Moving to a new place is tough, no doubt about it. There are rental tours to make and applications to fill out, lots of boxes to pack, and furniture to wrap and transport. And that's the short version of it. Finally, when all is said and done, dog-tired tenants are left to figure out how to deal with the utilities. Providing your tenants with a utility checklist and a list of local providers at least a week in advance of their move-in day is an effort that will not go unappreciated. Let's face it – nothing beats a hot shower at the end of a long and tiresome moving day – especially if you are welcoming someone who has moved from another state.
Give your new tenant a warm welcome
Want to make your rental unit more hospitable for its new occupants? Try surprising them with something a little more heartfelt than a simple, cookie-cutter Welcome Kit folder with a bunch of policies, rules, and procedures (though this is something you should include as well). Nothing says "I care about you and my property" quite like a thoughtful housewarming gift. The options are endless:
A personalized, handwritten note welcoming them to their new home and neighborhood;
Bottle of wine or champagne, or 6-pack of beer;
A gift card to a local coffee shop or grocery store;
coupons to local restaurants and retailers;
A fruit basket;
Box of chocolates;
A small bouquet of flowers;
Essentials for that first night (toilet paper, paper towels, clean sheets, cleaning supplies, bottled water, etc.).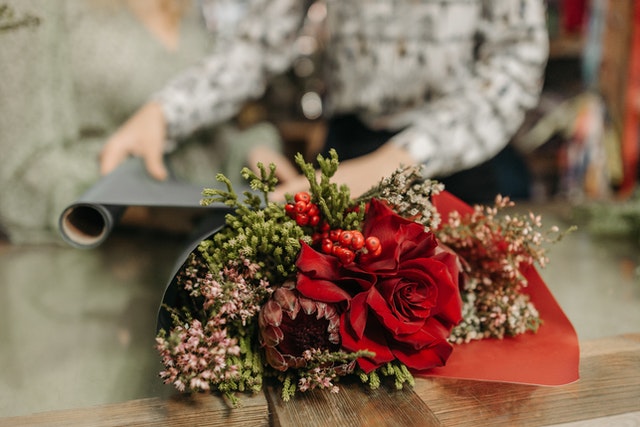 Also, don't be afraid to show originality. If you want something a little more unique, try to customize the housewarming gift according to your tenant to help them feel at home. For example, if tour rental to be their home. Furthermore, it's a great way to kickstart a heahe new renter comes from Mexico, there's a lovely tradition there where people put aloe plants in front of their houses to protect their homes from negative energy. 
Whatever you choose, each of these options is an "above and beyond" kind of gesture that will not only make your new tenant feel comfortable in their new lodgings but also reinforce their decision to choose ylthy and friendly tenant-landlord relationship!
Help with logistics during the relocation
Finally, there are ways to make your rental property more welcoming for a new tenant even before they even get there. More often than not, the logistics of relocation are complex. So, why not try and simplify them for your tenant? You can do this by acting as their resource and answering any questions regarding their move. Given that no one knows your property better than you, inform your new tenants of any parking or moving tips that could make a stressful moving day at least a bit less hectic for them. For instance, you can help your tenant by securing a permit for the moving truck to park on the street outside your rental. This way, they'll be able to avoid stressing over tickets and parking violations and enjoy their first day in their new home.